Brig. General (Ret.) Nate Vail truly embodied the term "Officer and a Gentleman".  The former K&A Senior Associate will always be remembered fondly by the K&A family on whom his influence is still felt.  We offer prayers and condolences to the family of a true American Patriot.
**********************************
Nathan C. Vail (1934-2015)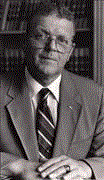 Retired Brig. Gen. Nathan C. Vail, 80, died peacefully on Saturday, May 9, 2015. Service: The family will receive guests beginning at 11:30 a.m. Wednesday at Thompson, Harveson & Cole Funeral Home, followed by a service at 1 p.m. Interment will be at a later date in Arlington National Cemetery.
Memorials: In lieu of flowers, his family suggests donations to the MOWW Youth Leadership Program, c/o Retired Lt. Col. James Anderson, 5817 Carolyn Drive, North Richmond Hills, Texas 76180.
Born July 8, 1934, and growing up in a military family, Brig. Gen. Nathan C. Vail continued this tradition by enlisting as a private in the Army immediately upon graduation from Plant High School in Tampa, Fla. He moved up the enlisted and officer ranks attaining the rank of general officer with multiple combat tours in Vietnam. He commanded at all levels, including battalion command in Vietnam, brigade command at Schofield Barracks, Hawaii, assistant division commander of 1st Infantry Division at Fort Riley, Kan., and Army Alaska Forces commander at Fort Richardson, Alaska. His leadership and courage on the battlefield is reflected by many awards and valorous decorations, including the Bronze Star with valorous device and Silver Star. With Mary by his side, they always "took care of the troops" while raising four successful children. After 31 years of service, Brig. Gen. Nate Vail retired from the U.S. Army and continued to work with the defense industry, finally settling down with Mary in Fort Worth where he remained active in the community and with many friends – playing golf and cards, participating in political groups as well as the local chapter of the Military Order of World Wars (MOWW).
Retired Brig. Gen. Nate Vail was an exceptionally proud American who loved his country very much. He was preceded in death by his loving wife, Mary. Survivors: He is survived by his brother, George (Marcia); sister, Jan; sons, Tom (Theresa) and Kent; daughters, Nan (Keith Bottorff) and Susan (Jude Keenan); grandsons, Nick (Jamilee) and Ben; granddaughters, Kate and Taren; and a great-granddaughter, Savannah.
Published in Star-Telegram on May 11, 2015- See more at: http://www.legacy.com/obituaries/dfw/obituary.aspx?n=nathan-c-vail&pid=174829654&fhid=6322#sthash.IxWzOdYp.dpuf